If you're tired of looking at your dated, discoloured and dirty kitchen countertop, but you don't have $1000 to $3000 to spend, consider a less costly alternative that guarantees a remarkable outcome—countertop resurfacing.
The regular spilling of drinks, food stains, chipping and scratching will wear out your smooth and sparkling kitchen countertop. After several years of using it, it's bound to lose its lustre and will make it look unattractive. And as it gains more cracks and cuts, it will harbour more disease-causing entities (e.g. molds, bacteria, etc.) that will happily thrive in these crevices.
As such, updating your kitchen countertop is not only advantageous aesthetically but will also help maintain a more sanitary food-processing area in the house. However, the biggest concern for every homeowner is the expense and inconvenience that comes with countertop replacement. This is the reason why countertop resurfacing is now the most practical alternative to countertop replacement.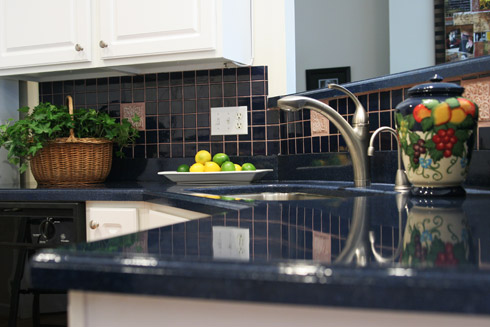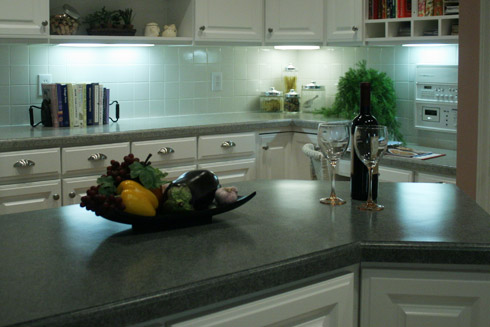 Countertop Resurfacing vs Countertop Replacement
If you're thinking about replacing your kitchen countertop, first consider, are you willing to pay for the cost? Just to make it clearer, the cost would includepaying for the new countertop for every square foot, and paying for hourly labour. Then, are you willing to deal with all the hassle brought by the demolition and subsequent construction?Would you be willing to have no kitchen for several days or maybe even weeks? These are some questions that you need to consider when deciding on getting your countertop replaced, because not only is it expensive, it's also very inconvenient.
Countertop resurfacing, on the other hand, is up to 50% less expensive, and does not require any demolition. The entire process takes only 24 to 72 hours, making it way more convenient. Plus, you get an equally clean, updated and beautiful kitchen countertop. You can between a matte or high gloss finish.
Remember, countertop replacement is—unnecessary. All that you need to do is have it resurfaced. Because with countertop resurfacing, you will be able to give your kitchen a trendy and updated look at a very pocket-friendly cost!
For more information visit www.avantstone.com